Date:2022-09-08
Panasonic changes printing from inkjet to laser for models including NCR18650BD,103450,NCR18650GA
---
All Li-ion cells made in Wuxi by Panasonic will have a minor change by appearance. To be exact,the change will take place on their printing method on the code on the cell.
Panasonic has announced a plan on printing change on all Li-ion cell made in their Wuxi facoty since June 2021.
And gradually from this year, we can see this change on their new cells.
Cells like NCR18650GA, NCR18650BD, 103450 etc.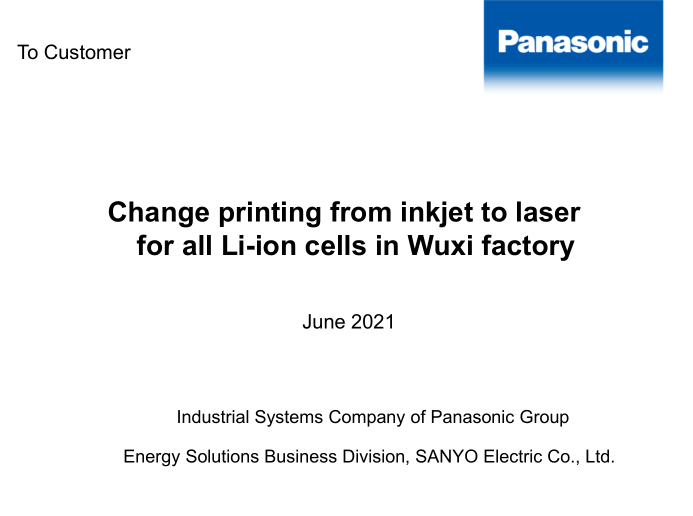 Details of change is as below:
・Change Contents
Printing method on cell is changed from Inkjet to laser.
Using ink for inkjet printing will be banned from Oct. 2021 in China(Wuxi Area).
All cells made in Wuxi factory.
・Change Contents in detail
Both red square areas changes from inkjet to laser.
*Below photos are typical example of CGA103450A and NCR18650BD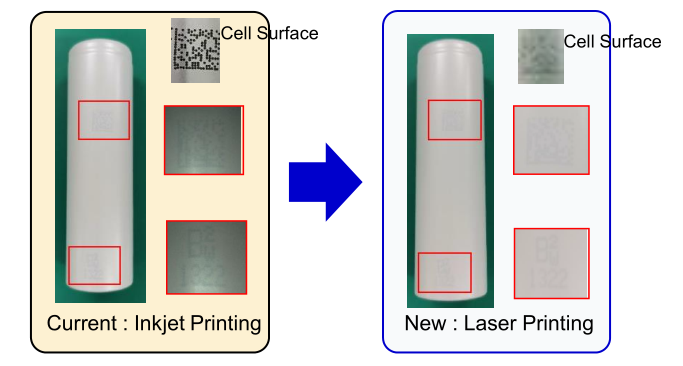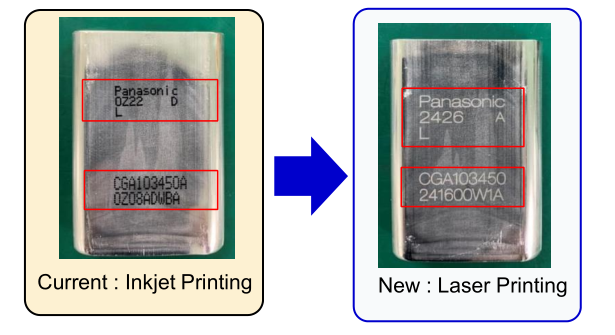 EVVA will continue selecting the fresh A Grade Panasonic cells for all custom Lithium ion solutions.
If any questions, feel free to contact us via
[email protected]
.