Date:2022-11-02
Why More and More People Choose LiFePo4 Battery?
---
Lithium Iron Phosphate battery has become a wise option nowadays in a wide range of fields, especially for energy storage, electric mobility, industrial machinery and so on. But what are its irreplaceable advantages V.S. lead-acid batteries?
Lithium Iron Phosphate (LiFePo4) battery, is becoming more and more popular nowadays if people focus on long-term benefits from its service life period.
When compared with Lead-acid batteries which are cheap at cost, unsafe, heavy and have a very short life span but deliver pollution to environment, LiFePo4 battery have the following advantages that hard to beat:
Extremely safe:
Thanks to the Nanophosphate ® LiFePO4 chemistry, LiFePo4 battery is extremely safe and will not explode during operation. You can trust its safety even when it is delivering high rate power of discharge and charge.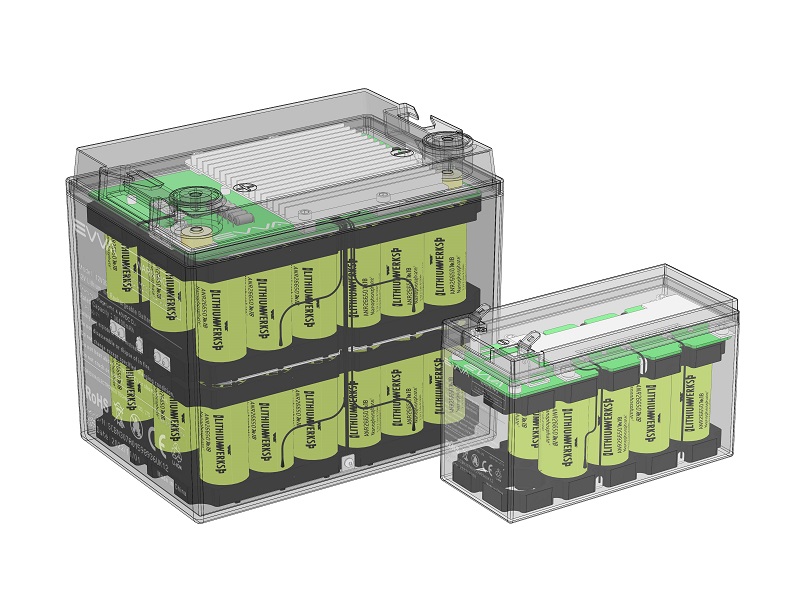 High Power Density, Light Weight
Due to its high density of energy and power, LiFePo4 battery is lighter on weight and smaller in size compared to lead-acid battery.

Long Liffetime
LiFePo4 battery is second to none on its super long lifespan. It offers almost 10 times longer on life cycles than lead-acid battery. Also it can be Thus in this way, LiFePo4 has lower cost per watt hour in long term.
EVVA selects the highest quality of LiFePo4 cells for our battery packs, and our battery lifetime can reach up to 5000 cycles or more.

Low Self-discharge
LiFePo4 battery has superior low self-discharge so you don't need to charge them very often during a long period of storage.

High Performance on Discharge
LiFePo4 battery has higher depth of discharge and you can make full use of its high capacity. And it delivers super high power on discharge, therefore it is widely used to e-mobility like golf-cart, RV, motor cycles, race cars, industrial applications like robots, machinery, emergency lighting etc.

Fast Charging
LiFePo4 has fast charging current and can be full charged within a very short time. This has brought a lot of convenience to people exploring outdoor adventures.


Extensive Application Fields
With the excellent features of long cycle life, fast charging, high rate of discharge performance, light weight and stable safety, EVVA LiFePo4 battery is ideal for a wide range of application fields:
Uninterruptible UPS systems including Industrial automation, Server UPS, etc.

Telecommunications power systems, such as Base stations, Small cells, outside plant OSP equipment, Distributed Antenna Systems (DAS), Private wireless, Microwave systems, Central office, power back-up etc.

Off-grid or weak-grid power systems like Oil/gas/mining, remote sensors, electronic road signs, lighting etc.

Industrial Systems such as Industrial machinery, Autonomous robots, Emergency lighting, Security systems etc.

Medical equipment like Diagnostic equipment, Mobile carts and so forth.

Electric mobility like wheelchairs, Golf carts, Disability Scooters etc.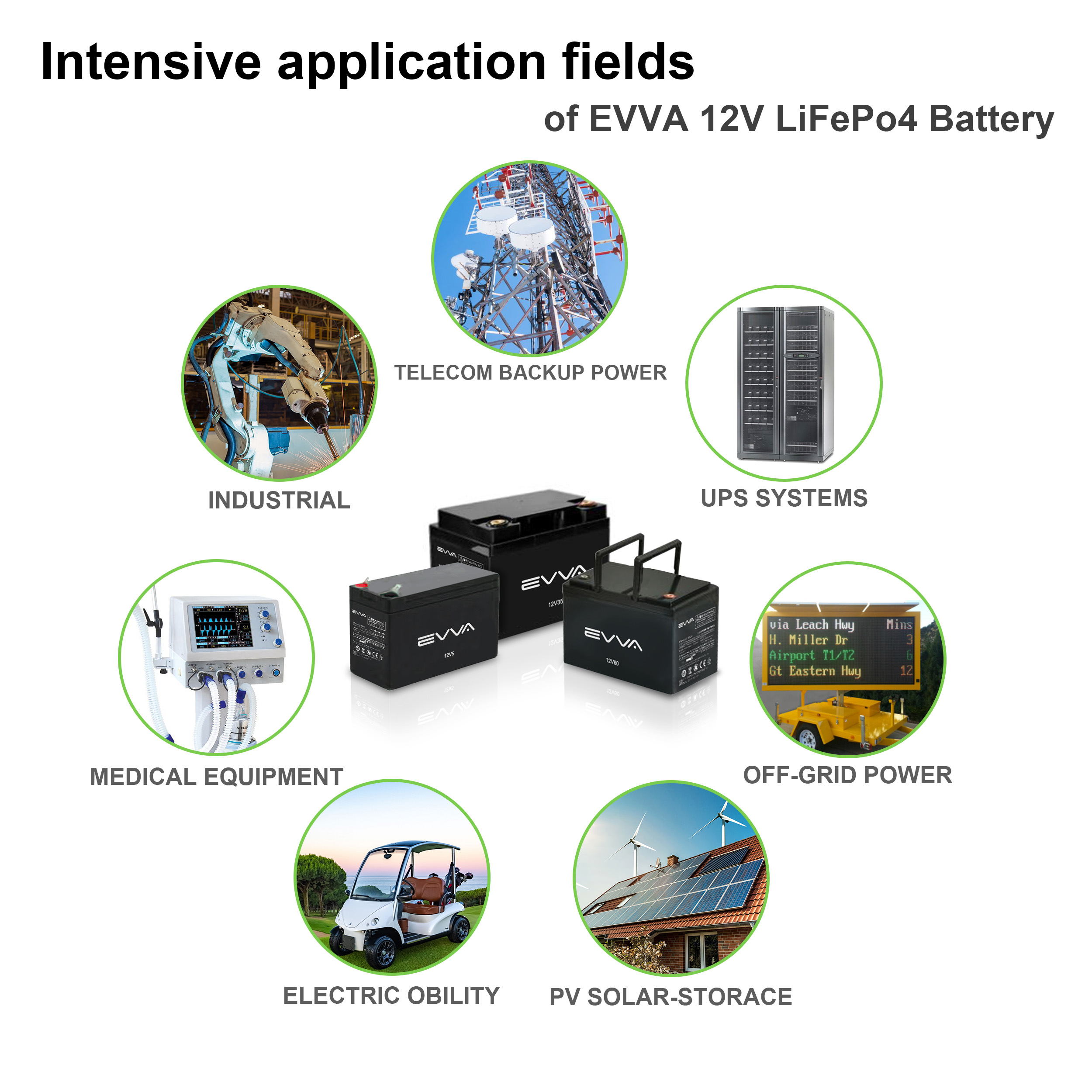 EVVA selects the most trusted LiFePo4 cells for each battery packs, and build with our self-designed smart battery management system. Our term is trying our best all the time to rovide with you an excellent battery pack.
We offer OEM service on the following:
Moulding on case, spacers, nickel and copper plate which are to be applied to a custom battery pack

Custom logo printing

BMS design and developing

Custom package

UN38.3, MSDS testing
Feel free to contact us via [email protected] to create your own battery packs!